There's no denying that 3D Board adds value and style to any home or business renovation. The unique use of 3-dimensional shapes and patterns, combined with the right designers vision can produce the most stunning effects we've seen, cementing that professional and expensive look without breaking the bank. While some of our boards generate elaborate designs, others highlight the significance of a modern, simple tone. Using our Bladet 3D board, Venice Properties have achieved just that.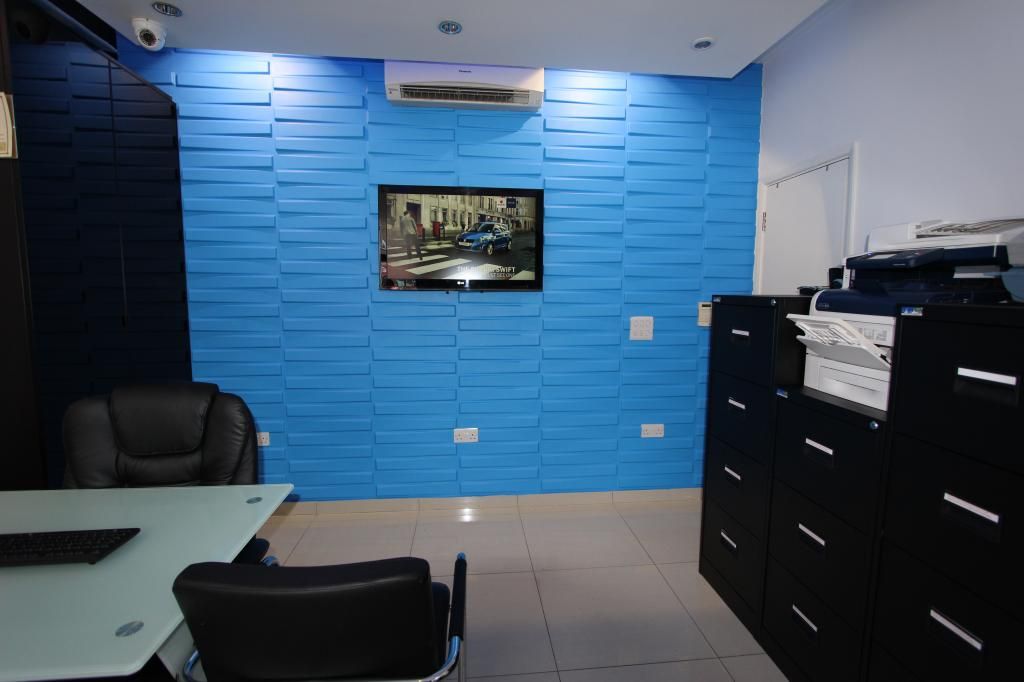 Reflecting their chic, contemporary finish, Venice Properties are a market leader in stunning, prime location property sales and lettings across central London. Servicing sought-after areas such as Edgeware Rd, Marble Arch and Baker St, they provide services including property management and refurbishment. The team are dedicated to providing their customers with a comprehensive and worthwhile investment. With over 30 years combined experience in the property industry, Venice Properties wanted a new look to reflect their modern, professional ethic.
After deciding on our hugely popular Bladet boards, the perfect combination of stylised design with a minimalist feel, Venice Properties quickly set about installing 3D Board. Using their team of professional, in-house property managers, their first job was to measure the boards across the wall and cut them down to size, ensuring a perfect fit. Due to our eco-friendly plant fibre materials, cutting the boards is a simple task that can be achieved using basic equipment, ensuring your project runs even smoother.
Attached with a simple sealant, 3D Boards then have to be wiped down to minimise marks and clean away excess sealant before painting can be completed. Due to the boards smooth finish, the task of painting can be achieved with a spray gun, cutting installation down on time and cost, providing the most efficient installation process possible. Taking inspiration from their company logo, Venice Properties chose a deep blue for their wall, which continues their contemporary office style.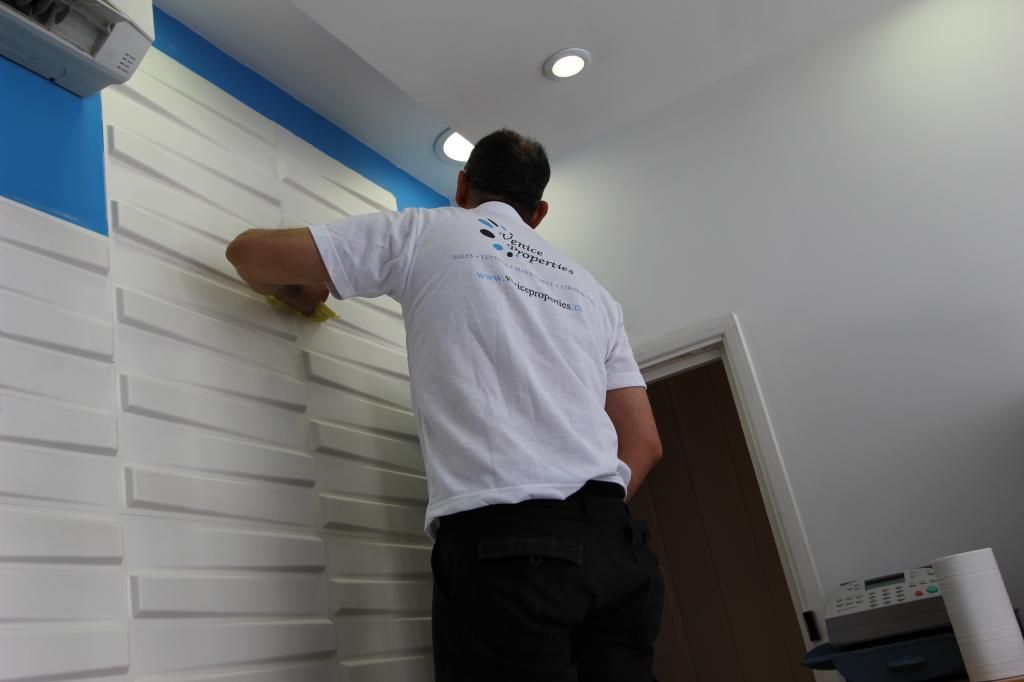 Their finished product speaks wonders by itself. The blue colouring produces a solid, colourful feature wall that is far from overpowering, striking the perfect balance. Coupled with the reflective granite flooring and the white walls throughout the rest of the office, the chic appearance works to establish the company's professional outlook. The addition of blue mood lighting across the ceiling and the white spotlights facing down along the 3D wall help to create soft shadows that off-set the slightly colder design without damaging the effect, while the flat screen TV in the centre of the wall puts the icing on the cake.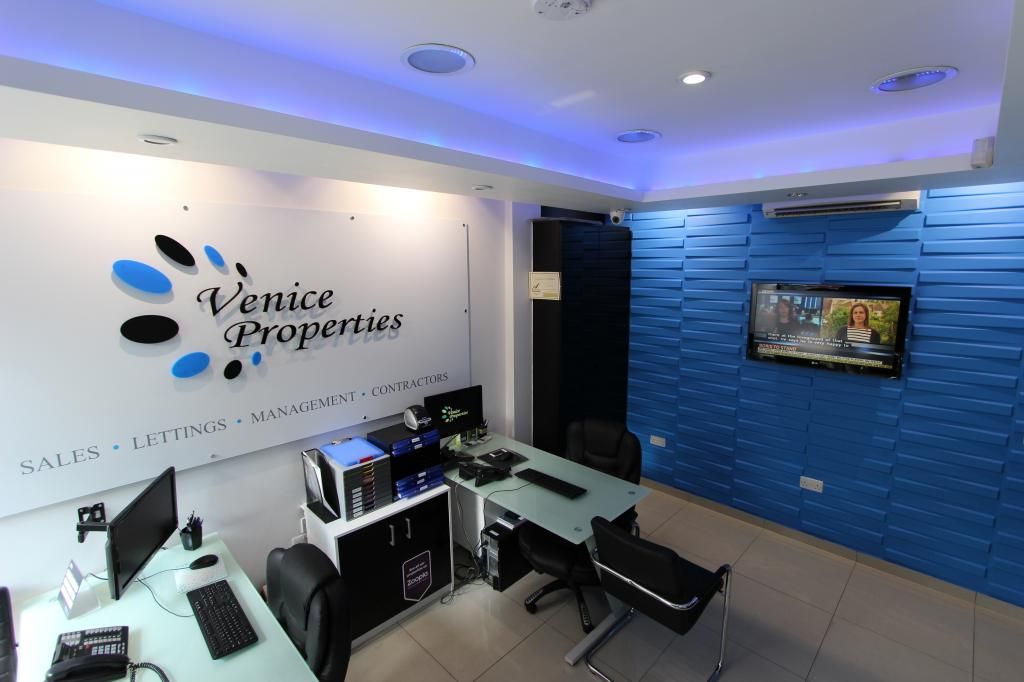 Venice Properties' new office proves that a commercial space can be exciting, dynamic and different without losing the professional vibe that must remain for a business to thrive. With our 3D Boards, they've created a space that they can be proud to show off to future clients.