We've talked in the past about how different 3D Board designs play an integral role in developing the overall atmosphere of the room or establishment they're installed in, such as Malm suiting it's exotic Latin bar or Rubik fulfilling it's art-deco style. For a relaxed feel, there's really nothing better than the laid back waves of Beach 3D Board, which served as the perfect decoration for Suite 429, Chelmsford's premier men's grooming lounge.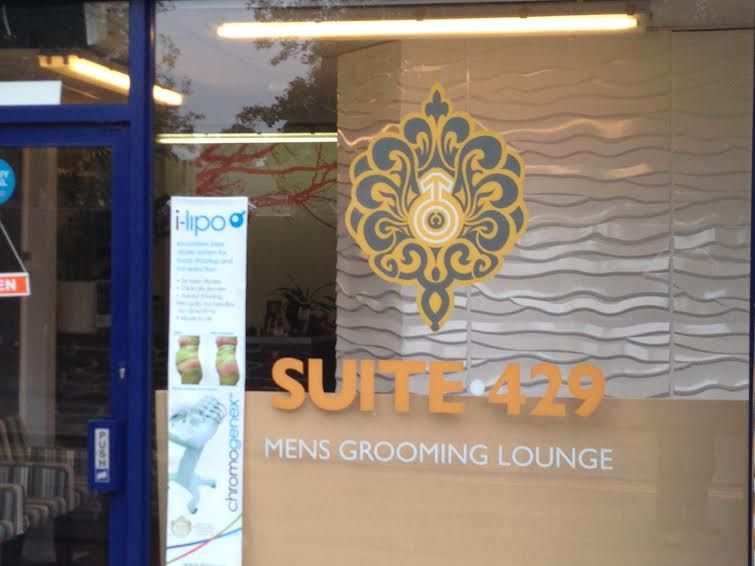 Boasting a wide selection of affordable treatments applicable to any and every man who wants to feel and look their best, Suite 429 is the ultimate place of relaxation for the modern gentleman. Facilities including facial and body treatments, sauna and steam rooms and even a new, specialised weight loss programme involving lasers! With all this, it was inevitable that a renovation was in order, and what screams luxury and relaxation more than our Beach design.
The spa's owner, Daniel, told us he was searching for something different, but a majority of what he'd seen online was either only available in the US, or just too expensive to use. After coming across 3D Board on eBay, he was amazed at our incredibly affordable prices and even more delighted with our customer service, who took his measurements and worked out the most cost effective buying solutions to suit his needs. In addition to the price, Daniel was also taken with Beach's instant relaxing nature. Living up to its namesake, Beach's random, uneven wave pattern helps to evoke the image of waves gliding across the sand, promoting the spa's image of tranquillity.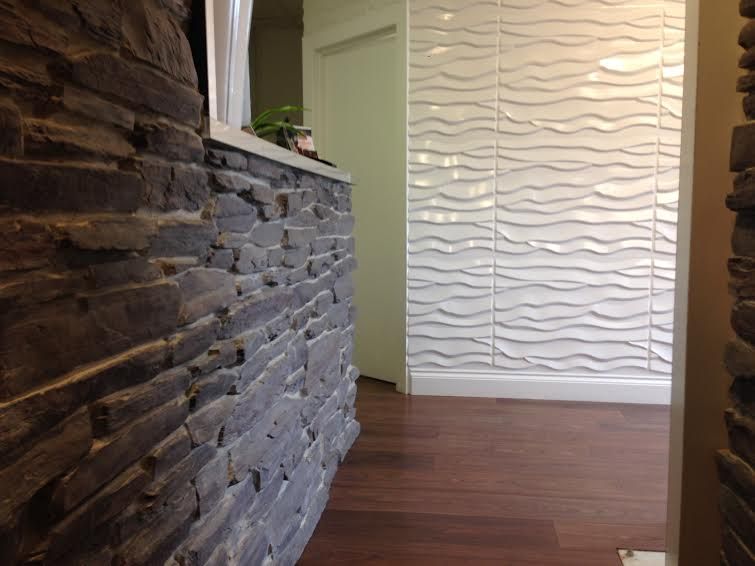 After a couple of contractor issues, Suite 429's is open for business once more with a stunning new look! Glossy white paint adds a fantastic sheen to the already wonderful design, and the chilled-out waves from Beach boards compliment the rougher slate bricks used around the counter area, helping to cement the exotic beach atmosphere. The project still has a little work to do, with a window display that needs installing and the eventual goal of utilizing colour-changing spotlights to expand the shadow effect caused by the 3-Dimensional design, but we're incredibly impressed with their work so far.
So, if you're in the area, why not stop by for some well-earned R'n'R?