We've already established that 3D Board is the perfect product for stunning feature walls that capture the your attention without bankrupting your wallet. Whether you're going for the ultra-modern look with Bladet, the art-deco style of Cosmos or the regal swirls provided by Karlstad, our eco-friendly wall panels give you designer quality walls at a fraction of the price. Today's featured project, designed and installed by Guillaume and Thomas Rominger, combines colour, lighting and shadows to create a fantastic bedroom headboard/feature wall.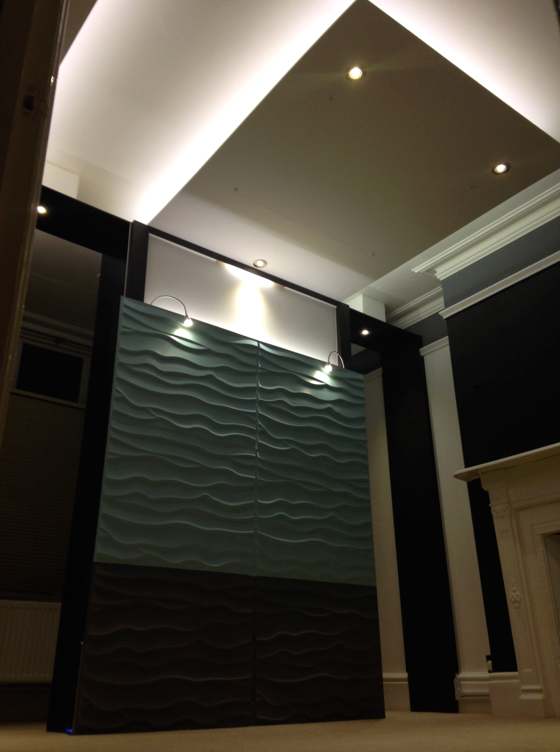 Using our ever-popular Beach design was a stroke of genius for younger brother, Thomas, who incidentally designed the entire project himself, despite being only 15 years old. Thomas came across 3D Board whilst researching for the project and found that our Beach panels were by far the best suited to his vision. The uneven waves crossing the Beach wall recreate the relaxed image of water running slowly over the sand, living up to it's namesake.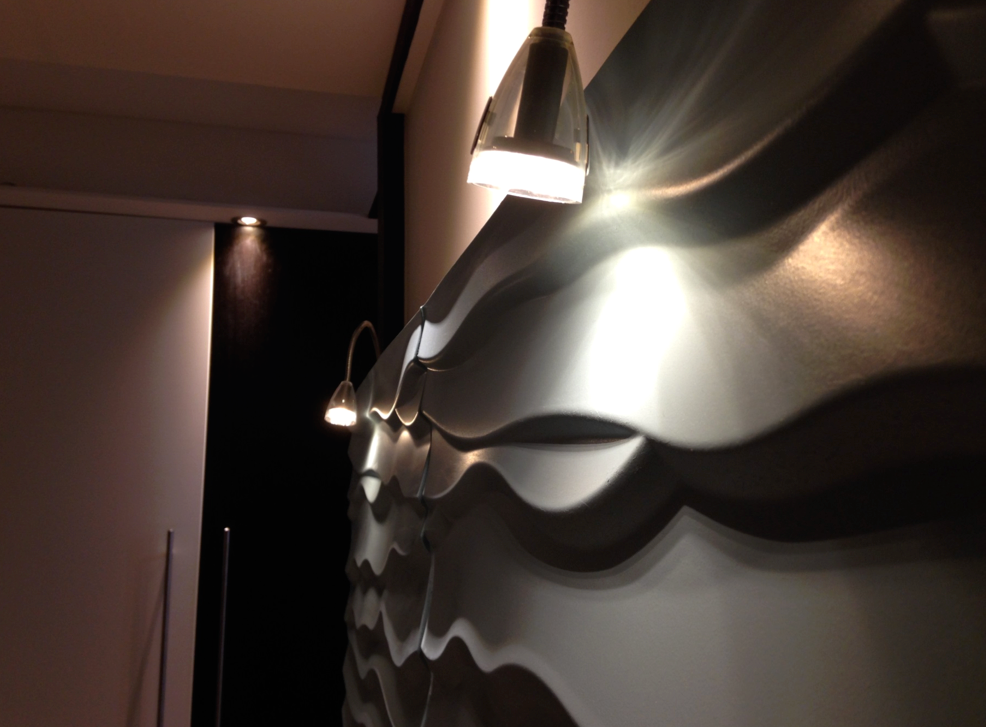 Adding to the already impressive look is the use of spotlights, and indeed, lighting in general. Thanks to 3D Board's elevated sections, the spotlights cast soft shadows down the walls surface, adding to the relaxed atmosphere. In contrast to the darker tones throughout the room, the pale blue colour of the boards continues to promote the relaxed atmosphere, softening the more angular surface to achieve the headboard effect originally planned for.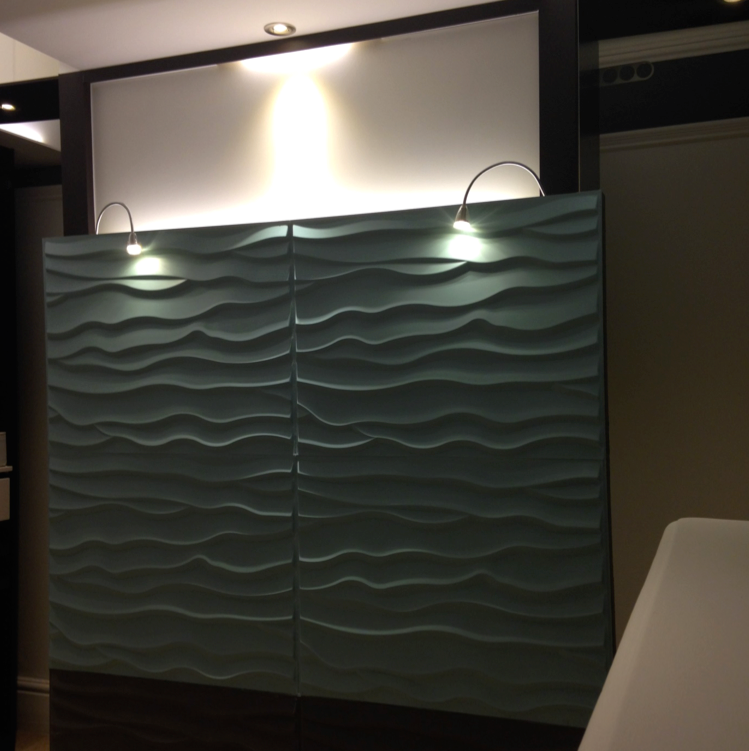 Coupled with the fireplace and mantelpiece, and coming from a dividing wall, essentially placing the bed (which is still currently under construction) in the centre of the room, under a backlit ceiling unit. Under normal circumstances, a project with an outcome as impressive as this would be a feat, but when you consider the age of the designer, it's a remarkable turn out. We'll be watching closely for your next project, Thomas!