We love receiving images of our customer's fantastic creative projects; it's great to see how a little hard work can take our stylish 3D Boards and turn them into stunning feature walls for everyone to admire.
Marie's brilliant home project, pictured below, certainly has us buzzing. Created with Bladet 3D Boards, individual blades, overlapping in a weaved, wicker-like pattern, the design literally jumps off of the wall to add texture, creating a stunning feature wall.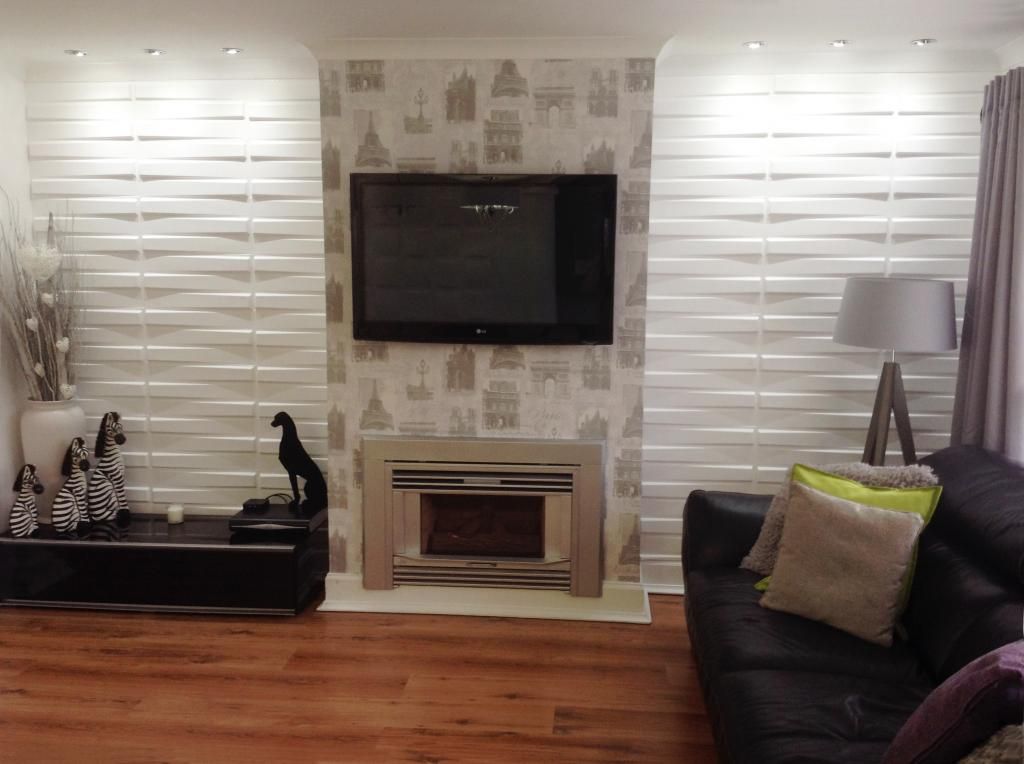 The combination of crisp white titles, the chic black sofa and cabinet, and the plain pastel coloured decorations come together perfectly to achieve an almost art-deco theme to this living room, helped along by the chrome fireplace and chimney, with its French Architecture wallpaper. Add in the pure white spotlights that cast shadows along the wall, highlight the 3-dimensional texture.
Marie couldn't be happier with how her wall has turned out, even going so far as to consider removing the chimney to cover the whole wall with the Bladet tiles. Remember, Bladet is just one of a wide range of the stunning, completely eco-friendly designs we produce. And let's be honest, with results as good as this, what are you waiting for?