Our latest collection of customer images comes from Graeme Fuller Design. With 20 years of industry experience, Graeme Fuller Design pride themselves on providing world class interior design solutions to business and home customers. With a keen eye for detail and style gained through various positions over a wide-ranging career, Graeme's impressive work is the envy of many. Taking a look through Graeme Fuller design's extensive portfolio, you'll notice one thing they particularly excel at is feature walls. With this in mind, it was inevitable our paths would cross eventually.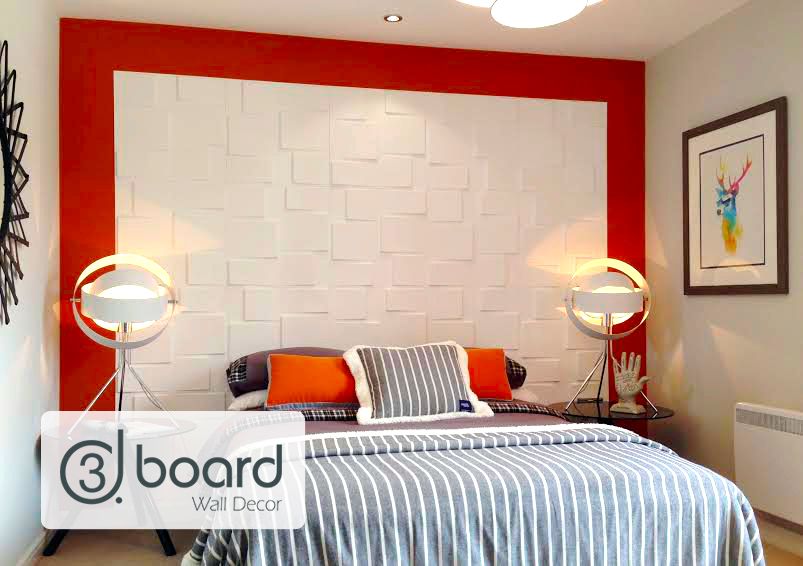 Using our hugely popular Rubik 3D Board design, Graeme has created a subtle, art-deco style bedroom that speaks volumes. Opting for a crisp white colouring, the 3 dimensional block design on our Rubik board creates a mix of seemingly random faint shadows that help the wall to capture your eye without taking over. Framed with a burnt orange boarder, the feature wall appears as if a larger, wall-wide work of art, dominating the room.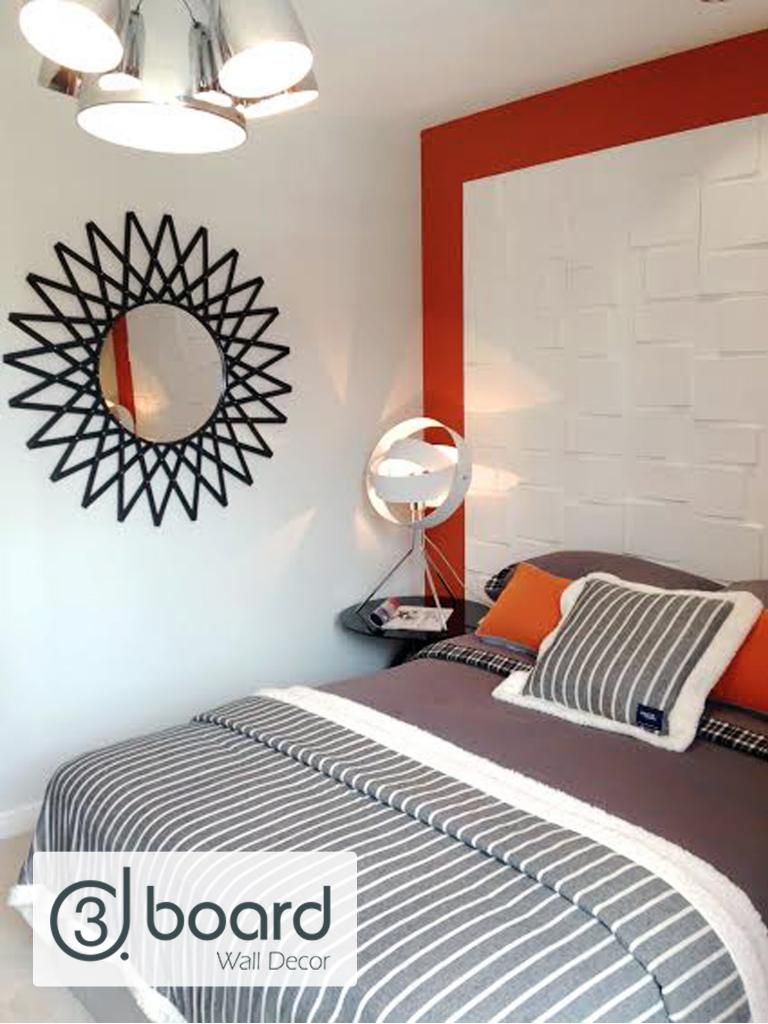 The style is supported wonderfully by the subtly coloured furniture, adding to the image without detracting from the focus. The art-deco image remains faithful here, with the space-age lamps, birds nest mirror frame and cluster of chrome planted spotlights. This bedroom is a fantastic statement for 3D Board's ability to add something special to any room, and we're very proud of what Graeme has achieved! We're looking forward to working with Graeme Fuller Design in future and sharing what else he can do with our products.
For more on Graeme, check out his Facebook page.