It's a phrase that has become synonymous with the home improvement market and a staple part of any renovation, interior or exterior, home or commercial. We are, of course, talking about feature walls.
Though feature walls have been around since the dawn of early architecture, the craze really exploded in the 90's with TV shows like Changing Rooms using feature walls in every episode, however most likely due to budgetary and time constraints, their efforts rarely extended beyond a contrasting lick of paint and the occasional stencilled pattern. Nowadays, a feature wall can be something truly mesmerising, given the perfect combination of imagination and the right product.
In a world that's constantly adapting to new ideas and technology, so many home and business owners strive to stay ahead of the curve, which means always looking to evolve their environments to beat or at least keep up with current trends, and the biggest trend in interior design right now is texture. Gone are the days of flat, painted feature walls, pretty to look at but very little substance. With the 3D generation in full swing, designers are frequently opting for feature walls that, quite literally, jump out at their view. Of course, cost can still be a problem, and some of these stunning designs are far from affordable to the everyday market, however that doesn't have to be the case. 3D Board, with our environmentally friendly recycled plant fibre wall coverings are revolutionising the home improvement market, specialising in producing the very best feature walls at ridiculously affordable prices.
The perfect addition to any home renovation, 3D board can be used to get that sought-after 'wow' from your guest. Take this brilliant use of Faktum 3D boards; painted in a striking burnt orange which clashes perfectly with the minimalist style in the rest of the room. Or how about Marie's Bladet feature wall below? Bright white blades weaving in and out help to cement the art-deco finish of the room.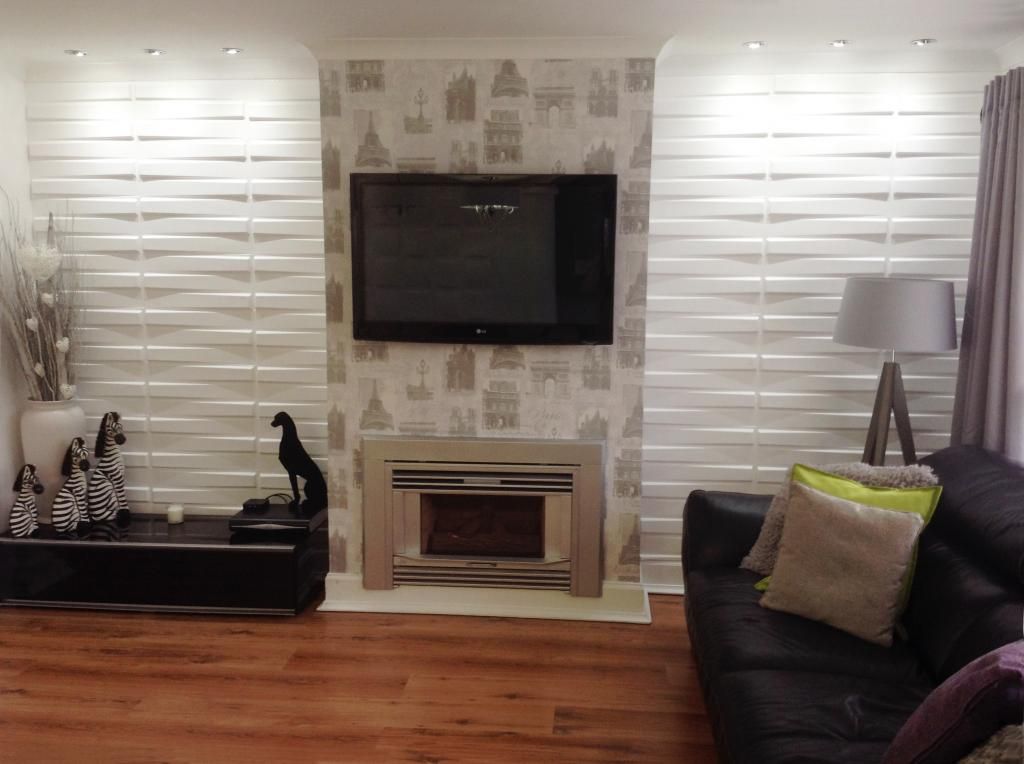 But it's not just homes that can benefit from an amazing feature wall. Businesses such as shops and restaurants have reported noticable increases in profits following renovations featuring feature walls, and it's no wonder, with the stunning effects you can achieve. Take a look at this incredibly classy nightclub bar, again using our popular Faktum boards, or the luxury spas with their Beach and Inreda designs, helping to promote a sense of relaxation. It's amazing what you can do with a little mood lighting...
3D Board is a rapidly growing alternative to the expensive artex-like patterns of yesteryear. If you're planning a feature wall for your home or business, you can rest assured that you'll be adding value and class to your environment, and if you come to us, you don't have to break the bank, either!