Our world is defined by style and innovation. A product that can combine the pair is as rare as gold dust, but we're here to help you find it. Our 3D Board's are far more than just construction tools, they are creating eye-catching works of art that dominate a room. Designed to create a pattern together, our 3D Board panels are available in a wide variety of styles, all evoking their very own feel and tone. Today, we're going to look at our more prolific designs.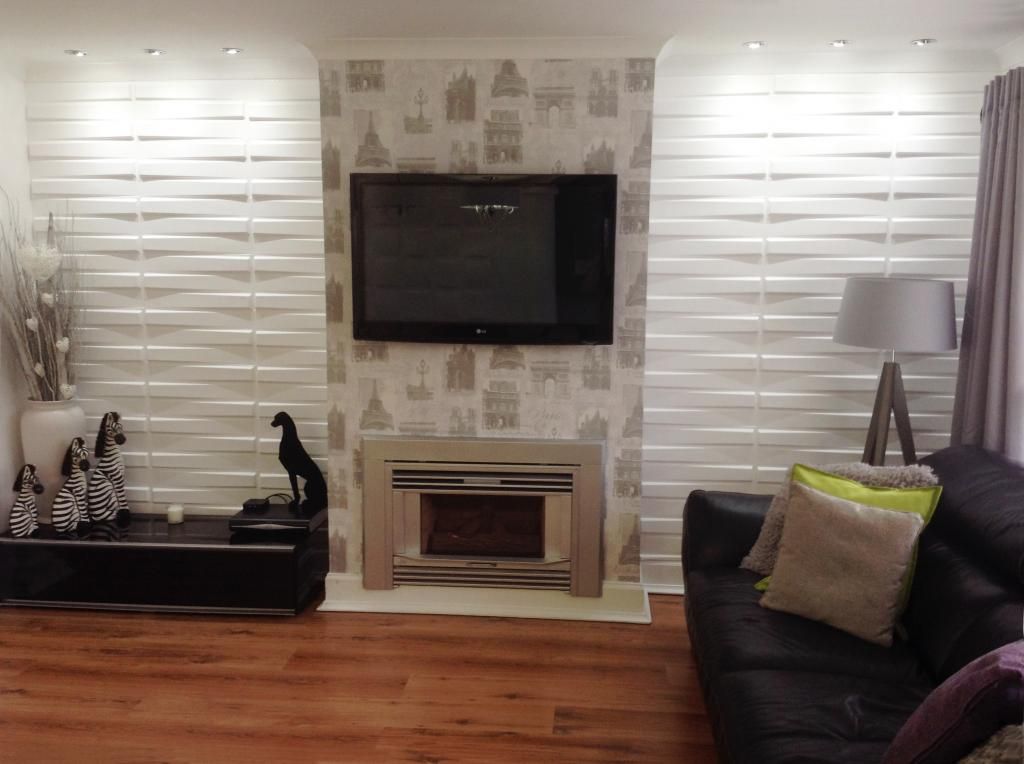 Unique and striking, our Bladet 3D Design is one of our most customisable boards, able to create multiple patterns simply by altering the position of the board. Bladets alternating blades add a zig-zag of grooves to an individual tile, but placing them back-to-back, so up-blades meet up-blades, creates an amazing weave/wicker effect across, or down, your wall, as shown by Marie's art-deco feature wall, above.
In complete contrast, applying the Bladet boards at opposite angles to each other, breaks the pattern completely, leaving you with an ultra-modern, almost unfinished look that fits perfectly with minimalist, contemporary style homes or businesses.
In a similar vein to Bladet, Rubik makes great use of straight edges and angles, delivering a random, uneven blocky pattern. Evocative of the 1960's retro design movement, whilst remaining ultra-modern, Rubik boards are perhaps even more eye catching than Bladet. Larger sloped shapes rise above each other to create or most 3-Dimensional wall cladding yet, allowing you to truly appreciate the commanding presence and value Rubik will add to you home or business.
Depending on your needs and colour scheme, Rubik can be customised to suit any environment, working just as well in a chic, white finish, either contrasting or complimenting your modern design, as it does painted with a clean colour finish, cementing it's place as artwork on your wall. Of course, you could get really creative and weather the finished design, altering the image entirely without losing the effect.
In stark contrast to Rubik or Bladet, Inreda can easily be described as the epitome of relaxation and luxury. Inreda's elegance is obvious from first site; cool, rolling waves cascade across your wall, expanding outwards, enticing you as a viewer to feel the smooth contours, almost bringing the wall to life. Perfect in any colour and any setting, Inreda is especially effective with the right mood lighting, due to it's ability to create soft shadows, helping reinforce that relaxed feel.
Don't be fooled, however, Inreda is far from exclusively relaxed. Add a harsher colour, with the right lighting and environment, and Inreda makes for the perfect decoration for trendy nightclubs or up-market boutique stores. Though slightly pricier due to it's larger, rectangular length, Inreda is without doubt our most diverse design, working perfectly with absolutely any designer's intentions.